Window cleaner jailed after inheriting £280k from customer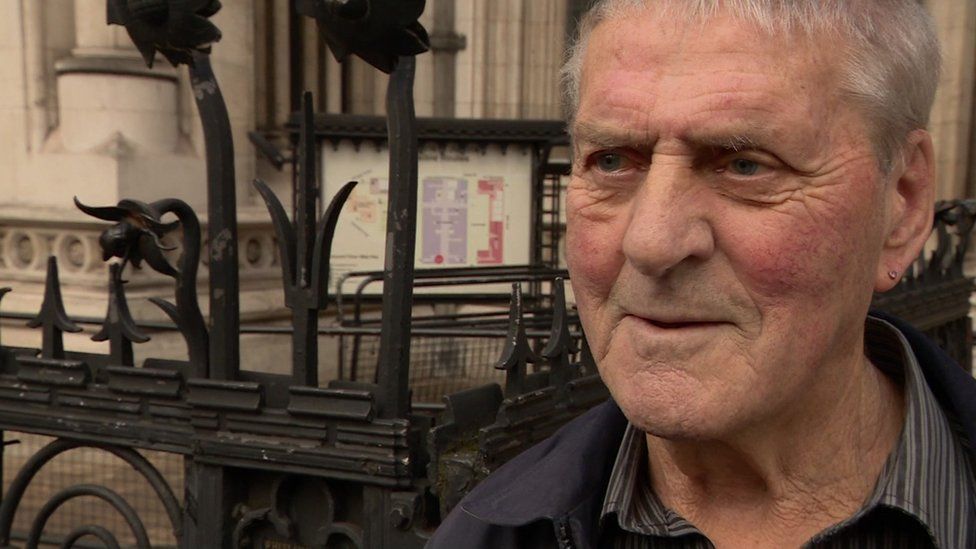 A retired window cleaner who inherited about £280,000 from an elderly customer has been jailed for 12 months after failing to return the money.
Albert Pearce, 83, looked after Julie Spalding, 98, and was the sole beneficiary of her will when she died.
Her nephew, Cecil Bray, contested the will and Pearce was ordered to hand the money back in 2014.
But he repeatedly lied about what he had done with the fortune, the High Court was told.
The judge said it was an "extremely serious case of deliberate contempt of court".
Mr Bray successfully challenged the will's inclusion of Pearce on the grounds that his aunt lacked testamentary capacity.
When Pearce failed to hand the money back, he was made bankrupt and a trustee in bankruptcy tried to find out what had become of the money from the estate.
Pearce was alleged to have kept the money in his family by making a "chain of transactions".
'Deliberately misleading'
Pearce, from Finchley, north London, claimed several times that he had left almost £300,000 in cash in a car which bailiffs took away, the court heard.
Nicholas Simmonds, the bankruptcy trustee, said this was "one of the worst cases I have seen of a bankrupt's failure to cooperate and to have actively taken steps to conceal property."
At the High Court on Friday, Lady Justice Gloster, sitting with Mrs Justice Andrews, sent Pearce to Pentonville Prison with six months to be served inside and six on licence.
She said: "This is an extremely serious case of contempt of court covering a wide range of reprehensible conduct."
Speaking to BBC London outside court before the decision, Pearce said he started cleaning windows for Ms Spalding in 1986.
He said: "She was a lovely lady. I looked after her, bathed her, took her to hospitals.
"I used to visit her every day. Nobody came to the hospitals to see her, only me."
He added that by the time he was asked to give the money back, he had spent it by travelling "around the world twice" and spending time in Brazil and Australia.
Related Internet Links
The BBC is not responsible for the content of external sites.