Au pair recruitment 'like the Wild West', says expert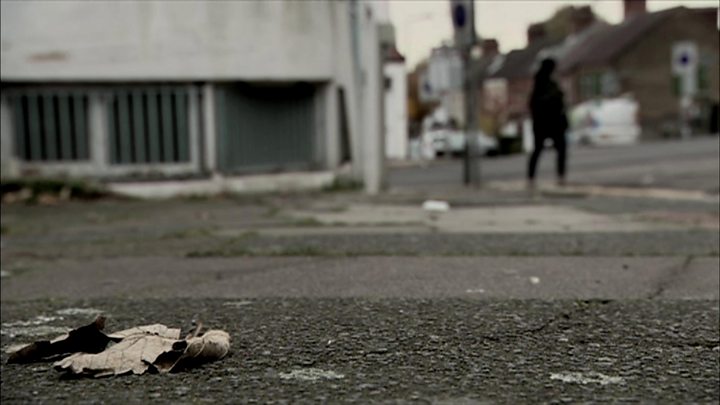 A leading expert on the employment of au pairs in the UK has described the way in which they are recruited as "like the Wild West".
Dr Rosie Cox, of Birkbeck, University of London, is calling for action to prevent them from being exploited.
Although no official figures exist, Dr Cox said there could be up to 100,000 au pairs in the UK, with about 75% based in London and the South East.
She said the system had become a "free-for-all" since 2008.
Home Office legislation that required non-EU au pairs to have visas meant all such workers used to have more protection, Dr Cox said.
But now no visa system exists, she said no-one was taking responsibility for au pairs' safety.
The government has defended its position, describing the "au pair programme" as a chance for people to "experience cultures abroad while carrying out childcare or light domestic work".
Most au pairs in the UK are from Europe and tend to find families through agencies or on websites - but there is no regulation in place to police the system, and some au pairs allege they have been mistreated and overworked by their host families.
"By accident, by deleting the visa, they created this non-regulation of au pairs. It was an oversight," Dr Cox said.
She said that under the current set-up, both au pairs and their employers were at risk because neither were required to have background checks.
"You could be on the sex offenders register and you'd still be allowed to host an au pair in your house," the academic said.
Dr Cox believes the authorities need to create a clear definition of what an au pair is and set up regulations for au pair agencies.
"They need to take responsibility for the situation they've created," she said.
'I felt really uncomfortable and unsafe'
Ellie (not her real name) had her first experience of au pairing in the UK came when she worked for a family in south-east England.
She says she found herself in a home where "the kids were violent because they saw their mother be violent with their father".
Ellie said: "I felt really uncomfortable and unsafe... the mother was screaming all the time."
She said she was given tasks far beyond an au pair's duties and also had to work weekends, despite being told she would have them off.
Ellie said she was supposed to work 30 to 40 hours a week but in fact did 70 hours each week, starting at 6am and finishing at 8 or 9pm.
She added: "When you are an au pair you want the family to welcome you as a part of the family, not just a domestic slave."
'She scared me so much'
Isabella (not her real name) said she also had a "really bad" first experience of au pairing in the UK.
She moved into a home in London where she carried out work such as cleaning and looking after the family's children.
"The mother said 'you are part of the family, don't worry'... but after two weeks they say 'I pay you too much, you don't do anything,'" she said.
Isabella said she found herself working more than 12 hours a day and also at weekends, but found little sympathy from the mother when she was struggling.
"She told me, 'I'm a mum I understand you, you want to speak with your mum, but you can't when you work for me'.
"She scared me so much... after two weeks, I escaped from this family and I went into a hostel."
'They are always asking me for cuddles'
Of course not all au pairs have bad experiences.
Anna Souto, 25, found her family on a website and came over from Spain in September after a series of chats with them online.
"From the first minute I arrived [in London] I felt like a member of the family... they are really nice with me."
Anna added that she is given plenty of free time.
She said: "They are such lovely kids so for me it's really easy to be with them.
"They are always asking me for cuddles."
'They're so vulnerable'
Maggie Dyer runs an agency that places au pairs with families.
She believes many young women do not not realise the risks of going to live with a family they have never met.
"They're on their own when they come over here. They're so vulnerable," she said.
"I know of a girl who came over thinking she was going to be in London for a couple with some kids and a guy picked her up from the airport, took her right out into the country.
"There was no woman around, just him and the kids... she was totally isolated."
Ms Dyer said many candidates contact her to find a new family after finding themselves in difficult situations.
"Some of them are working all hours. They get completely bullied by families.
"I know someone who was locked in, and wasn't let her out for her language course."
Government guidance on au pairing in the UK:
Au pairs are not classed as employees
They should have their own private room in the house, provided free of charge
They should eat their main meals with the host family, free of charge
They may help with light housework and childcare for about 30 hours a week, including a couple of evenings of babysitting
They are entitled to "reasonable" pocket money
They should be free to attend English language classes at a local college in their spare time
A spokesman from the Department for Business said: "The au pair programme is an international scheme offering people the chance to live and experience cultures abroad while carrying out childcare or light domestic work."
He added: "If an au pair is a victim of modern slavery, which includes forced or compulsory work, slavery, servitude and human trafficking, this should be reported to the police immediately."