Dagenham park attack: 'Evil' attacker guilty of stabbing woman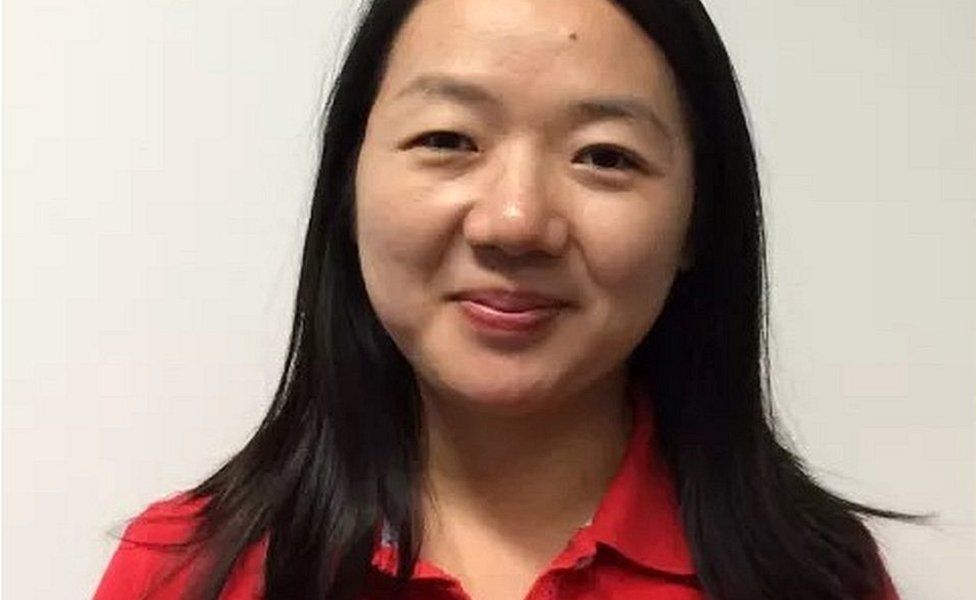 An "evil" weapons-obsessed thug has been found guilty of stabbing and robbing a City worker who he "left for dead" in an east London park.
Barry Peacham, 26, of east London, was found guilty of wounding with intent and robbery. He was found not guilty of attempted murder.
He will be sentenced on 24 November.
The court heard Peacham stabbed Ms Rao in the head and crotch, then stole her handbag, mobile phone and laptop computer.
The 30-year-old was later found lying unconscious by a path in Castle Green Park with "catastrophic" injuries having been attacked "minutes" from her home.
"She is in a persistent vegetative state from which it is unlikely she will ever recover," prosecutor Julian Evans said.
Jurors heard Peacham had previous convictions dating back to 2008 including possessing an offensive weapon after he ran at people with a knife at a swimming pool.
He was also found guilty of another attack in Castle Green Park in 2010.
Following the verdict, Det Ch Insp Gary Holmes described Peacham as "depraved and vile" and "one of the most dangerous men I have ever dealt with".
"On that night he has effectively ended the life of a 30-year-old lady... in the most brutal and vicious manner, stabbing her in the head, penetrating her brain."
Peacham had told the jury someone else was responsible for the attack.
He told court he had been in the park drinking and smoking cannabis but had picked up another laptop which he found on a grassy verge near the park.
In a statement, Qing Qing Rao's husband said she was "a wonderful, warm-hearted and happy girl, always friendly and happy to help anyone".
"I will always remember how she smiled and turned her head laughing in the morning of 13th February when she left for work," he said.
Peacham was remanded in custody ahead of sentencing.
Related Internet Links
The BBC is not responsible for the content of external sites.