City worker 'will never recover' from Dagenham park attack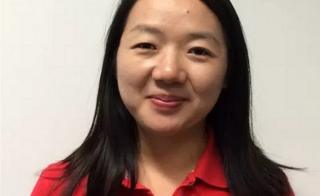 A City worker who was "left for dead" after being stabbed in a park will probably never recover from her injuries, a court has heard.
Qing Qing Rao requires round-the-clock care in a nursing home after she was stabbed in the head in Dagenham on 13 February.
The Old Bailey heard Barry Peacham, 26, from east London, is accused of attacking Ms Rao then making off with her handbag, phone and computer.
He denies attempted murder and robbery.
Prosecutor Julian Evans told the jury Ms Rao was "minutes" from home in Castle Green park when she was attacked and "literally left for dead".
He said there was "no doubt" the victim was robbed and the attacker had intended to kill her, although nobody had witnessed the attack.
Describing the married 30 year old's "catastrophic" injuries, he said she was treated in hospital for many months and is "currently receiving 24-hour care in a nursing home".
"She is in a persistent vegetative state from which it is unlikely she will ever recover," he said.
The jury were told Mr Peacham returned home that day out of breath, wearing gloves, with a rip to his jeans and walking with a limp.
He claims another man carried out the attack.
The trial continues.