Edir Frederico Da Costa: Five officers investigated by IPPC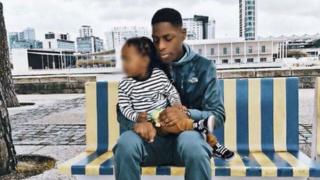 Five police officers are being investigated for potential misconduct following the death of a man in east London.
Edir Frederico Da Costa, 25, died six days after being detained in Newham in June.
It has been claimed Mr Da Costa was "brutally beaten" by Met Police officers.
The Independent Police Complaints Commission (IPCC) said it was investigating potential misconduct.
It said investigators were set to formally notify the officers that "the level of care they provided Mr Da Costa during restraint and after he became unwell may have constituted misconduct".
However, the watchdog added the serving of misconduct notices did "not indicate guilt" or mean that misconduct proceedings would "necessarily follow."
A number of packages were removed from Mr Da Costa's throat during a post-mortem examination.
The tests also revealed no sign of neck or spinal injuries.
The pathologist has not yet determined the cause of death.
A Met Police spokeswoman said once the notices had been served, the force would "review what restrictions, if any, should be placed on the officers".