Buckingham Palace gates climber charge dropped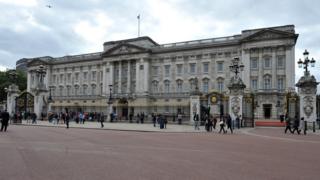 A charge against a woman who was arrested while trying to scale the front gates of Buckingham Palace has been dropped.
Jessica Davey, 35, was accused of being drunk and disorderly when arrested outside the Queen's official London residence on Saturday afternoon.
She was due to appear at Westminster Magistrates' Court but a court official said the charge had been withdrawn.
No further explanation for the decision was given.
Ms Davey, of Queen's Park, west London, was not in court.