Simon Cowell burglary: Darren February's appeal rejected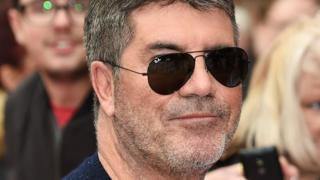 A serial burglar who stole jewellery worth almost £1m from Simon Cowell's west London home has had an appeal against his sentence thrown out.
Darren February, 33, watched via video link from prison as three Court of Appeal judges warned that offenders who play for "high stakes" can expect "high sentences".
February carried out the burglary while Mr Cowell and his family slept in 2015.
Judges ruled the eight-year sentence was not "manifestly excessive".
During the early-hours raid, February made off with two passports, watches and jewellery worth about £950,000 - but only about £136,000 worth of items were recovered.
CCTV and DNA evidence led police to February, who denied the offence.
Mr Justice Haddon-Cave, announcing the decision to reject February's argument that his sentence was "too high", said he had an "appalling" record.
He was a "professional burglar" with a string of previous convictions who targeted "high value addresses" in the upmarket London areas of Holland Park, Knightsbridge and Kensington, the judge added.
'Constant fear'
February committed the burglary at the Cowell home at night when a child was present, said the judge, who added: "The occupants were at home asleep and vulnerable."
Mr Justice Haddon-Cave said it was relevant to have regard, as the sentencing judge had done, to the victim impact statements made in the case.
In his victim impact statement, which was read out during the Isleworth Crown Court proceedings, Cowell said: "The whole incident has been very traumatic and there is a constant fear that it may be repeated and that it may be worse next time."
Mr Justice Haddon-Cave said: "In our judgment, the judge was fully entitled to find that this was a case of greater harm and exceptionally high loss."
"Those who play for high stakes can expect high sentences.
"Society needs a break from this offender's activities."