Workman 'set alight' after cutting power cable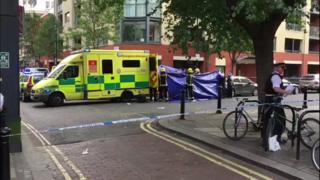 A workman suffered severe burns when he apparently cut through a power cable in central London.
Workers from buildings on Riding House Street said they saw a man on fire after power was suddenly cut in the area. Emergency services were called to the scene just after 11.00 BST.
The man was treated at the scene before being taken to hospital, where he remains in a serious condition.
Two others were treated for minor burns, but have been discharged.