Forest Gate shooting: Mum's plea to find 14-year-old's killer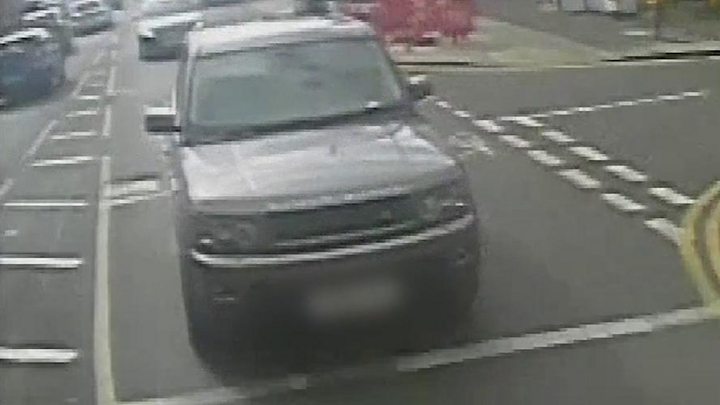 The mother of a 14-year-old boy who was shot dead in an east London playground has pleaded for help to find those who killed her "lovable" son.
Corey Junior Davis, from Forest Gate, died a day after he was shot in the head in Newham on 4 September.
Keisha McLeod said her son - known as CJ - was a "kind and funny boy" who "loved to dance".
Scotland Yard has released CCTV of the stolen Range Rover used by his killers as they fled from the shooting.
Ms McLeod said she found out her son had been taken to hospital during a call from her father as she stood outside Holborn station.
"I'm living my worst nightmare... I haven't come to terms with the fact that he's not here yet," she said.
In a plea to find those responsible, she said the person who murdered him "must feel guilty" as "there's nothing CJ could ever have done for that to have happened to him".
"The wall of silence has got to stop, this is a 14-year-old child in a playground with his friends... this can happen to anybody," she said.
Corey was found shot in Moore Walk along with a 17-year-old friend who also suffered potentially life-changing injuries to his leg.
Police said the shooters drove away from the scene in a metallic grey 2011 Range Rover Sport which was stolen from Haverhill Road in Balham on 24 August.
Det Ch Insp Dave Whellams said the car could since have been bought by someone who had "no idea they have a stolen vehicle."
"I would urge people in this sector to think back over the last month and check their records," he said.
No arrests have been made over the murder.