Teen detained for Notting Hill Carnival gun possession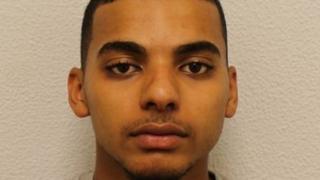 A teenager caught trying to take a loaded gun to Notting Hill Carnival has been sentenced to five years detention in a Young Offenders' Institution.
Owen Neves, 18, of Eye Road, Peterborough was stopped by officers near Ladbroke Grove on 28 August.
He pleaded guilty to obstructing a duty officer, possessing a prohibited weapon and possessing ammunition for a firearm without a certificate.
Neves hid the revolver inside a white sock, Southwark Crown Court was told.
When Neves was searched and put in handcuffs, he began to struggle and kept reaching for something in his waistband.
A white sock was found which contained a blank firing revolver loaded with five rounds of ammunition, the court heard.
At least one of the five cartridges in the chamber of the gun was fitted with a hollow point bullet, designed to expand on impact.
Commander Dave Musker said: "This man was intent on taking a lethal weapon to Notting Hill Carnival but was stopped by the vigilant actions of officers placed on one of the police cordons set up at the event.
"The sentence handed to Neves should act as a deterrent to anyone else considering carrying an illegal firearm on the streets of London."