Tube strike: London Underground walkout could hit commuters and football fans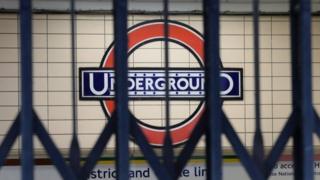 Beware commuters and football fans: A Tube strike is being planned for next Thursday.
It hasn't received much in the way of attention, but at the moment an extremely disruptive London Underground (LU) strike is set to be held on 5 October, which also happens to be the day that England play Slovenia at football at Wembley.
The Aslef union, which represents the majority all Tube drivers, will be walking out in a dispute over working conditions.
The impact of this is that not many Tube trains will run throughout the day - certainly getting to Wembley using the Underground will be a problem.
The roots of the dispute go back to the 2015 pay deal.
London Underground (LU) said it would look at giving drivers the opportunity to work a four-day week and to reduce the number of weekend shifts.
There has been a trial on the Jubilee Line but the union has been very unimpressed and wants further commitments from LU to take the trial further.
Aslef said promises have been broken and its detailed proposals have been ignored.
But LU says the trial only finished recently and the results will be collected and analysed alongside both Aslef and the RMT union, as was agreed with both trade unions.
So it seems to be a row about the rate of change.
Talks between the two sides are ongoing, with more being planned for Monday.
Follow me on Twitter for updates on the talks.