Road tax: the myth that won't die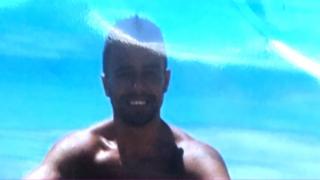 I was at a protest recently where many were objecting to a lack of segregated cycle lanes in Islington following the death of Ardian Zagani.
After I tweeted some pictures, not for the first time a number of people replied "cyclists should pay road tax".
This is a very common misunderstanding, so who does pay for roads in London?
There is no such thing as a road tax. It was abolished in 1937, with the process having been started by a certain Sir Winston Churchill.
For the first year, vehicles pay to use the public roads depending on their emissions (VED); electric cars and bicycles pay nothing while petrol and diesel vehicles pay more.
After the first year there is flat rate to pay for cars of £140. But none of it pays directly for roads - All of it goes into the pot of general government taxation.
Although changes are proposed in 2021, where the VED will go into a Road Fund to pay for English Strategic Roads, at the moment it goes into central funds.
Incidentally, the Road Fund will not cover London - Transport for London (TfL) is lobbying to change that.
So who does pay for the roads in the capital? And who pays for cycle lanes?
In London, the roads are the responsibility of TfL, London boroughs and Highways England which looks after the M25, M1, M4 and M11.
TfL runs about 5% of the city's roads, although it carries up to 30% of traffic. Its income, £10.2bn, is funded by a number of sources with the majority - £4.8bn - coming from fares.
Another major source is the Department for Transport, which is funded through general taxation, and retaining business rates. This brings in £2.6bn.
Most of that goes on running TfL services, the rest goes on investment expenditure.
Under Boris Johnson, TfL's net expenditure (excluding Crossrail) was about £3.3bn a year, of which, on average, £79m was spent per year on cycling - 2.4%.
At the moment, under Sadiq Khan's business plan, TfL's planned net expenditure (excluding Crossrail) is about £2.8bn a year of which, on average, £154m will be spent per year on cycling - 5.5%.
In the London boroughs, their funding comes from council tax and money from central government in the form of grants.
In 2015, 4% of expenditure went on roads. In 2016 the total budget in all of London Councils was £22.9bn.
So who pays for London's roads? The answer is just about everyone - taxpayers, fare payers, businesses.
Anyone paying for a Tube fare, paying council tax, buying goods or owning a car all contribute to the roads.
"Road tax" does not.