Alin Apopei jailed for life for murder of Denisa Silmen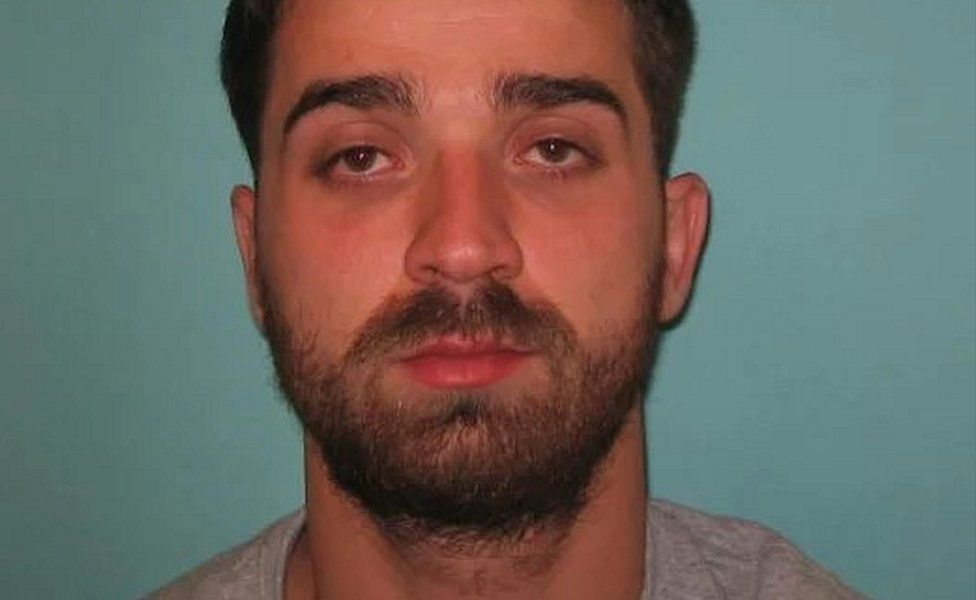 A man who murdered his partner in an attack recorded on her phone has been sentenced to life in prison.
Alin Apopei, 27, can be heard stabbing to death his girlfriend, 25-year-old sex worker Denisa Silmen, at their home in east London on 30 July 2015.
Her last words were: "You finished me off", jurors at the Old Bailey heard.
Apopei, who had bragged he could get away with the killing by pretending to be mad, will serve a minimum term of 20 years.
Judge Gerald Gordon said the killing "can properly be described as the slaughter of an innocent woman".
He added the evidence led to the inevitable conclusion that Apopei committed the murder because he could not face the fact Ms Silmen was finally leaving him.
Ms Silmen had tried to break off their relationship, seeking refuge with her mother in Romania, but later reconciled with Apopei.
The court heard he once told her: "If you leave me, I shall kill you.
"If I go to prison I will pretend I am mad, they will put me in hospital and I will get free from there because I have lots of money."
Following his arrest, Apopei displayed erratic behaviour, often laughing hysterically then becoming aggressive, the court heard.
Psychiatrists were split in their opinion of his mental state and said it was for jurors to decide whether his actions should be judged in the light of diminished responsibility, as his defence claimed.
Officers found Ms Silmen's severely mutilated body in her room at the flat she shared with Apopei in Eversleigh Road, Newham. Her suitcase was on the bed.
Prosecutor Zoe Johnson QC said: "Her head was almost entirely severed from her neck."
Her mobile phone had recorded the audio of the attack in a voicemail to Ms Silmen's sister.
The court heard the couple apparently having sex, then a man's voice declared: "I'm going to kill you now."
Ms Silmen screamed "Oh my God", and her last recorded words were: "You finished me off."
Related Internet Links
The BBC is not responsible for the content of external sites.