Night Tube drivers balloted over strikes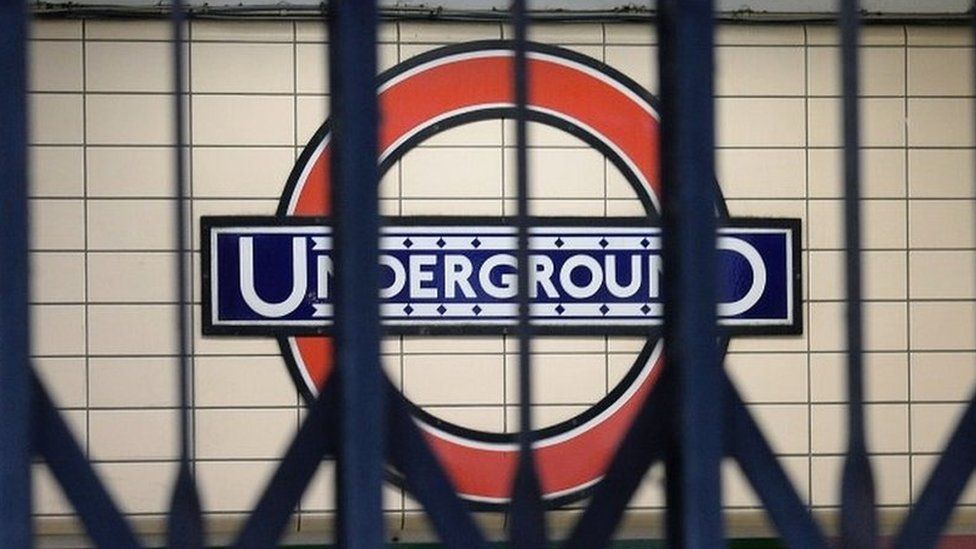 Drivers on the Night Tube are to be balloted over strike action as part of a long-running dispute over jobs.
The Rail Maritime and Transport Union (RMT) said it was balloting members over a block on career progression, which it said had been imposed by London Underground.
It said drivers had been prevented from moving into vacant full-time jobs that Night Tube station staff were able to.
Transport for London said there was "no need" to threaten industrial action.
Last week, Aslef announced it was balloting its members over the same issue.
The Night Tube opened last August following years of dispute. It runs on Friday and Saturday nights on the Central, Northern, Victoria, Jubilee and Piccadilly lines.
There are about 180 Night Tube drivers in total.
RMT general secretary Mick Cash said: "It is outrageous that London Underground (LU) have decided to discriminate against their Night Tube drivers.
"This is a senseless and damaging policy that picks out one group of staff for negative treatment and of course the drivers are angry and that is why we are balloting for action.
"RMT calls on LU to see sense, stop these stupid attacks on career progression and fair reward for overtime working and confirm that this discrimination against the Night Tube drivers has been lifted."
Aslef said the "vast majority" of Night Tube drivers took the job because they "saw it as a stepping stone to a full-time" job.
"They believed LU's assurances that they would have opportunities to progress, not to just spend year after year working every Friday and Saturday night," it said.
But LU said the drivers were taken on with an 18-month clause in the contract.
Peter McNaught, London Underground operations director, said: "Night Tube services have been running since August last year in line with agreements reached with the unions.
"We invite the RMT to meet with us to discuss any issues that need to be resolved and there is no need to threaten industrial action."
London Travel Watch said it did not comment on industrial actions.
On Twitter, passengers have been expressing their frustrations.
Referring to the unrelated industrial action by Southern rail staff, @rmumby1 wrote: "Unions are causing total chaos across southeast rail infrastructure #dissolvetheunions #southernstrike."
Kaz Aston tweeted: "Hope not another tube strike in #London the public understands pay reviews needed but everyone needs to get to work & look after family."
While in the comments section of this story, "The Peoples Poet" wrote: "unions are DECENT organisations protecting workers from exploitation."
Strike action across all Tube lines had been planned for the beginning of February, but a deal was struck between the RMT, the Transport Salaried Staffs' Association (TSSA) and Transport for London to reinstate nearly 60% of jobs which had been cut following the closure of ticket offices.
Passengers on the Central, Waterloo and City lines are being warned to prepare for a 24-hour strike on those lines from Tuesday night, following a separate row about staffing.
Related Internet Links
The BBC is not responsible for the content of external sites.