Oliver Dearlove death: Attacker was 'looking for fight'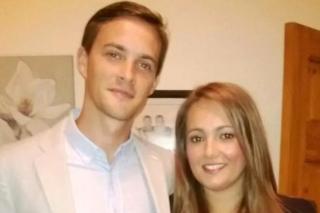 A man accused of murdering banker Oliver Dearlove was "looking for a fight", jurors at his trial have been told.
Trevor Timon, 31, allegedly became "very angry " before punching 30-year-old Mr Dearlove once in the face in the early hours of 28 August last year.
Mr Timon, from Plumstead, south London, admits manslaughter but denies murder.
Mr Dearlove, who lived with his girlfriend in New Eltham, died within 24 hours of the attack.
The court heard on the night of the attack Mr Dearlove spent the evening with friends drinking beer, watching football and sharing a curry in Blackheath, south London.
They briefly spoke to a group of women, one of whom was complaining of sore feet, while waiting for a taxi.
Moments later the group was approached by Mr Timon who demanded to know what they had been talking about.;
Giving evidence, Mr Dearlove's friend Andrew Cook said Mr Timon was "very angry and agitated"
He said: "He was looking for a fight. Not a nice guy. Trying to start a fight. We didn't know why, it all happened so quickly."
Describing the attack, Mr Cook, from Clapham, south London, said: "He had bad intentions, basically. It was more of an aggressive hook. He put everything he could into it. Then Oli just fell to the ground."
Mr Cook told jurors Mr Dearlove lay unconscious in the street not breathing.
An ambulance was called as Mr Cook attempted to resuscitate Mr Dearlove.
Under cross examination, Courtenay Griffiths QC suggested someone had commented "she's with the half chap", in reference to the mixed race defendant.
But this was denied by Mr Cook, who said: "He just came out of nowhere. I did not know he was with the girls."
The trial continues.