Lego to double London office space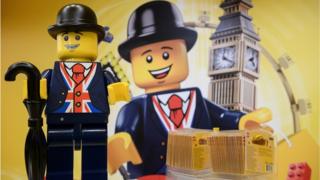 Lego says it will double the size of its London offices, possibly leading to more jobs being created there.
The toy manufacturer said it wanted to send a "clear signal" the city was central to its growth plans.
It currently has 275 employees in London, and it is hoped the expansion will enable the company to add more.
The plans come after it was announced in December Briton Bali Padda would take over later this year as the first non-Dane to run the business.
Although the company did not mention Brexit, its finance chief John Goodwin said the city had access to a "broad pool of talented employees".
Despite widespread economic uncertainty following Britain's decision to quit the European Union, a number of foreign firms have continued to invest and expand their offices in the country.
Messaging app Snapchat announced in January that it would have its international headquarters in London, while Facebook, Apple, Google and IBM have all committed to the city in recent months.