London bus sexual assaults: Man arrested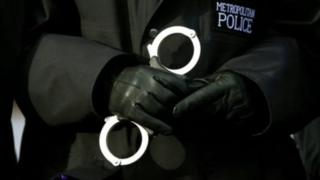 Officers investigating a series of sexual assaults on buses in south London have arrested a 32-year-old man.
He was arrested in East Dulwich on suspicion of sexual offences and taken to central London police station, where he remains.
It follows assaults on at least five women including two 13-year-old-girls on 24 and 27 January in Lewisham and Southwark.
The Metropolitan Police said they were treating the incidents as linked.
Offices launched an appeal on Friday to identify a suspect in connection with the assaults.
They said they had had a good response from the public but continued to appeal for witnesses.