Serial rapist Michael Chandler sentenced to life for 1986 rapes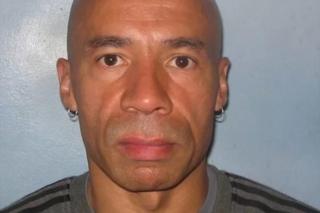 A serial rapist has been handed three further life sentences after admitting two rapes 30 years after he was acquitted of the attacks.
Michael Chandler was cleared of false imprisonment and two rapes in 1988 but was given six life sentences for other attacks between 1985 and 1987.
Now DNA evidence has linked him to the two cases he was found not guilty of.
He was sentenced to life imprisonment with a minimum five year term at the Old Bailey.
A rare appeal was made against the "double jeopardy" rule in order to bring Chandler to justice due to improvements in DNA science.
Since a change in the law in 2003, the Court of Appeal can quash an acquittal and order a retrial in serious cases when "new and compelling" evidence is produced.
Knifepoint rape
On Thursday Chandler admitted the knifepoint rape of a 19-year-old woman in 1986.
The woman had been walking through a north-west London park when she was attacked by a man wearing a balaclava and holding a knife.
She was dragged towards a railway line where she was instructed to remove her clothing and raped.
In a victim impact statement, she said the attack had "completely screwed my head" and she "found it impossible to trust any man".
Sustained attack
Following a separate cold case review in 2014, Chandler admitted the rape and false imprisonment of an eighth woman in her own home in 1986.
The then 30-year-old victim had been awoken after an evening out with friends to find Chandler lying on top of her.
Her hands had been bound together behind her back and Chandler then proceeded to rape the victim. He then fled the scene via an open window.
Det Sgt Michael McInerney said both had been "subject to violent and sustained attacks".
He said their "ordeal has been compounded" by how long it had taken to secure a conviction.