Buckingham Palace trespasser detained under Mental Health Act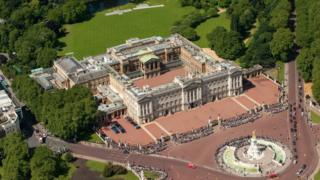 A man who clambered over a gate at Buckingham Palace has been detained in hospital under the Mental Health Act.
Daniel Sheehan, 21, no fixed abode, was sentenced at Westminster Magistrates' Court on Thursday after admitting two counts of trespass.
Police caught Sheehan trespassing close to the palace's south gate on 7 October 2016.
No members of the Royal Family were thought to have been at the palace at the time.