'Mistaken ID' Harlesden murder trial collapses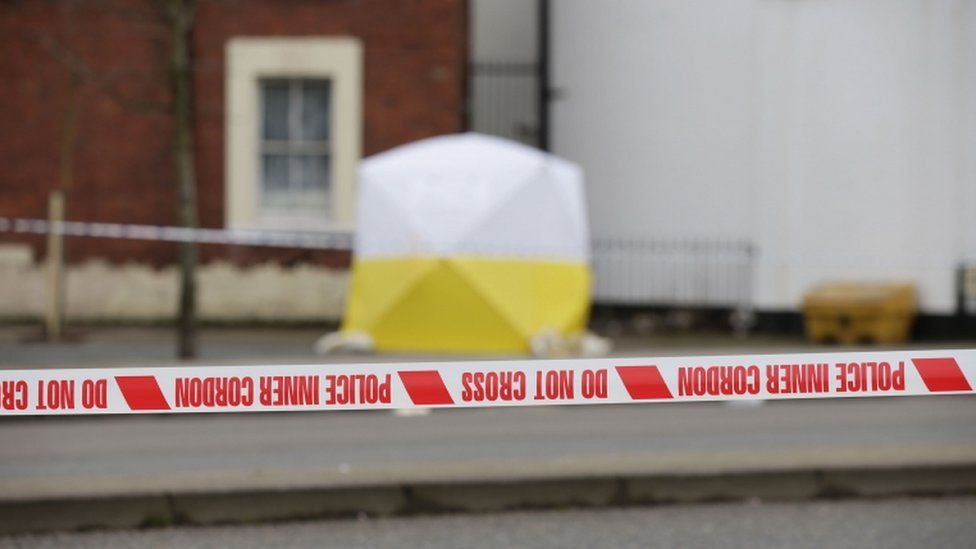 The Old Bailey trial of two men accused of the murder of a 27-year-old man in north-west London has collapsed.
Mohamed Siamino, 20, of Acton and DJ "CBiz" David Osadebay, 30, of Harrow, were charged with the murder of Oliver Tetlow.
Mr Tetlow was shot dead in Harlesden in March 2016 in what is thought to have been a case of mistaken identity.
The jury was told the prosecution was offering no evidence.
Not guilty verdicts were entered on the direction of the judge.
Two other defendants in the same trial - Romarne Young, 22, from Kilburn, and Jahmico Trott, 29, from Manchester - were both acquitted in December last year.
Judge Gerald Gordon said he had come to the conclusion there was not sufficient evidence for the trial to proceed.
Police said Mr Tetlow's death was a "tragic case of mistaken identity".
Mr Tetlow was shot multiple times with what was believed to be an automatic weapon. The firearm was not recovered.