Tube strike: London travellers hit by crowding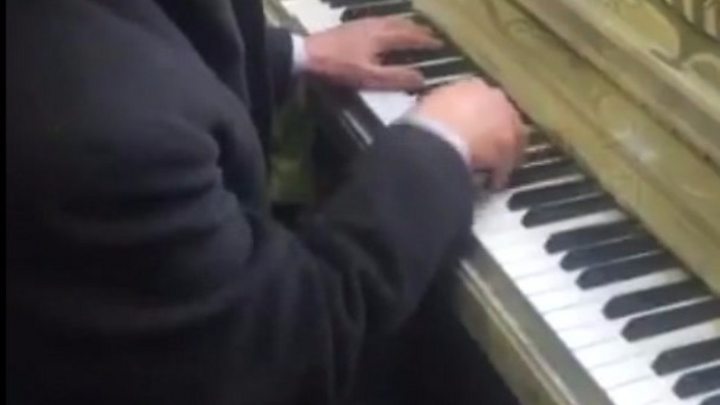 Crowds of commuters packed pavements and a railway station had to be evacuated because of overcrowding due to a London Tube strike.
The 24-hour strike has now ended after staff walked out at 18:00 GMT on Sunday in a row over ticket office closures.
Transport for London (TfL) said delays would "get worse before they get better" after the end of the strike but normal service was expected on Tuesday.
Earlier, Clapham Junction station had to be evacuated because of crowds.
TfL said although trains were now operating on 10 of its 11 Tube lines, most stations which had managed to open on Monday would close by 19:00.
Latest live updates on the Tube strike
Tube strike: What you need to know
Your views: Commuting during Tube strike
Up and away? Your Tube strike solutions
The District, Metropolitan, Waterloo and City lines and the Docklands Light Railway (DLR) were all reporting a good service at 18:00 GMT. Only the Victoria Line had no service.
During Monday's strike, 114 stations were closed and 75 had trains running through but not stopping.
However, TfL said 69% of stations remained open across the network.
Long delays remain on many roads into central London. TfL has advised travellers to check its website for updates.
Earlier, when Clapham Junction was shut, a spokesman for South West Trains said it was the "worst crowding I've seen at Clapham Junction for many years - no amount of planning can mitigate for this".
By 09:40 GMT the company said passengers were able to get into the station again but large crowds for platforms remained.
Commuter Catherine Allison, 25, was trying to get to Shepherd's Bush when she was caught up in crowds at Clapham Junction on Monday morning.
She said there was "complete gridlock" at the station because passengers were not allowed to get to platforms from the underpass.
"I was queuing for 40 minutes to get to my platform, then they announced the entire station was being evacuated 'for passenger safety' due to 'overcrowding'."
She added she overheard some people "having heated conversations with staff".
Long queues were also reported at many bus stops, including Paddington and Golders Green.
About 150 extra buses were deployed, including some of London's heritage fleet, and river services "enhanced", TfL said.
At some closed underground stations TfL workers handed out central London bus and walking maps.
Many cycle hire docking stations were reported to be empty as more people used bikes to make their way to work. Many roads around the capital were congested with cars and other traffic.
Simon Quantrill, a doctor who lives in Clapham, said he usually cycled for part of his journey to work but the strike meant it had taken him "much longer than it normally would".
"It is really scary out there, cyclists are taking huge chances," he said.
"The traffic is mad, the whole way up - especially around London Bridge and onwards."
There were also long queues at many taxi ranks across London.
---
At the scene: BBC London transport correspondent Tom Edwards
Well that was not nice. Buses were rammed, roads weren't moving and mainline stations couldn't cope as commuters switched routes.
I was at Finsbury Park where one passenger told me he'd been waiting for a bus for three hours but he couldn't get on them as they were so full.
There was frustration and a lot of people turning up at the Tube, unaware the strike was actually on.
And not many people knew what the strike was about - these staffing shortages go back to 2015. That's when the ticket offices were shut and 838 posts were closed.
Now London Underground admits the Tube needs more staff. It's proposing 600 extra posts this year. But the unions say that is no way near enough. They say 300 people leave LU every year and there are nearly 80 unfilled posts already.
---
John Leach, RMT London regional organiser, told the BBC Radio 4's Today programme the cause of the strike was because TfL had closed a number of station control rooms and shed 834 staff.
He said that had led to safety concerns, particularly about overcrowding at Tube stations.
"I'm afraid we're up against a brick wall because we don't have resources," Mr Leach said.
"At director level and above they tell us they've got no money."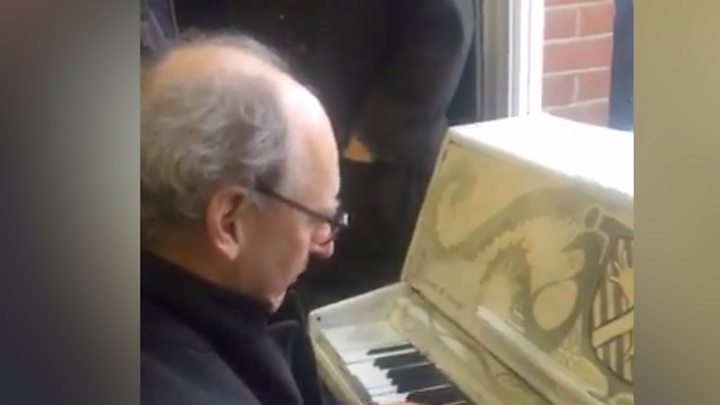 But London mayor Sadiq Khan told BBC Radio London the Tube strike was "completely unnecessary".
He said: "I think the best way to resolve differences is around a table, talking amicably. I think those who work on our Underground do have a point about ticket office closures being premature and rushed through."
He said that was why he had asked the independent TravelWatch to undertake a review of the ticket office closures.
Workers from the RMT and the Transport Salaried Staffs' Association (TSSA) unions are involved in the strike.
The biggest rail union, the RMT, walked out of last-ditch talks at conciliation service Acas on Saturday.
A "new offer", reportedly made after the RMT walkout, had been briefly considered by the TSSA.
Both unions rejected a plea for further "last-ditch" talks from the mayor on Sunday.
---
The ins and outs of the dispute
Up to 4,000 station and ticket staff are involved in the dispute over job losses and ticket office closures
London Underground says it is attempting to save money so it does not have to increase the price of tickets
The RMT and TSSA unions say the dispute with London Underground is about staffing and passenger safety
838 jobs had been axed and ticket offices closed under previous mayor Boris Johnson
Unions say control rooms, which oversee passenger safety and help respond to emergency incidents, have been de-staffed
The unions claim London Underground is only offering to reinstate 150 jobs, but TfL says 600 staff will be recruited for stations this year
While ticket offices will be closed staff will still patrol platforms and stations, London Underground says
---
Are you affected by the strikes? Share your experiences by emailing haveyoursay@bbc.co.uk.
You can also contact us in the following ways: