Port victims' families issue public plea ahead of legal action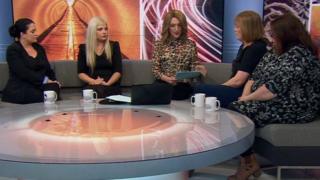 The families of the four young men murdered by Stephen Port have issued a public plea for information ahead of planned legal action against the Metropolitan Police.
Port, 41, was given a whole life sentence last year for the murders.
The Metropolitan Police has already admitted it "missed opportunities" to catch him sooner.
The Independent Police Complaints Commission (IPCC) is investigating how detectives handled the case.
A total of 17 officers are being investigated by the IPCC over the case, seven of whom could face the sack if found to be guilty of gross misconduct.
But the families of Anthony Walgate, 23, Gabriel Kovari, 22, Daniel Whitworth, 21, and Jack Taylor, 25, have asked anyone with information about Port to come forward to help them build a bigger picture of his activities before they decide what legal action to take.
Their families have jointly instructed specialist civil liberties and police action lawyers Neil Hudgell and Andrew Petherbridge of Hudgell Solicitors .
The Met is now re-examining 58 GHB-related deaths over four years in London to rule out foul play.
In a statement issued on behalf of the families, Mr Hudgell said there were "many serious questions" which the families of Port's victims needed answers to.
"It is essential that we establish whether the police response to the deaths of these young men was thorough and appropriate, including whether discrimination played any part in their actions.
"The families rightly want the police to be held to account, but it is too early at this stage to say what form any legal action may take, the emphasis right now is on information gathering."
Mr Hudgell urged anyone with relevant information to contact the IPCC investigation.