Ambulance worker in post traumatic stress case awarded £280,000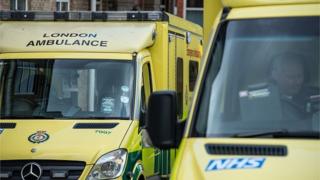 An ambulance worker who developed a psychiatric condition after she was exposed to carbon monoxide poisoning from a faulty exhaust has been awarded £280,000 in damages by the High Court.
Solo responder Diane Kennedy had been employed by the London Ambulance Service (LAS) for 10 years.
But she developed post traumatic stress disorder (PTSD) and stopped working for the service in April 2015.
LAS NHS Trust admitted liability but disputed the amount of the award.
Mrs Kennedy, 43, of Eccles, Kent, had first complained of feeling unwell and nauseous after a shift in April 2011 and was kept in hospital overnight.
The trust admitted liability after it was discovered there was an undetected fault on Mrs Kennedy's vehicle's exhaust system, which caused harmful fumes to leak into the driver's compartment.
But it questioned whether Mrs Kennedy's PTSD was caused by the poisoning.
It claimed she had an underlying vulnerability and there were other stresses in her life that explained her symptoms.
Symptoms 'entrenched'
While Mrs Kennedy continued to be employed by the LAS until 2015 she has not worked since June 2014.
Judge Peter Hughes ruled the mother-of-three developed PTSD as a result of the experience, continued to suffer from the condition and, with appropriate treatment, should be able to return to less-stressful work in about two years.
He said she was plainly a person with a significant and genuine psychiatric illness.
"In my judgment, the claimant's condition is properly classified as PTSD consequent on the carbon monoxide poisoning incident.
"What is unfortunate is that her symptoms have become entrenched and are likely to have been prolonged and exacerbated by the uncertainty of litigation."
The compensation included sums for pain and suffering, past and future loss of earnings, care and assistance and loss of pension.