Crossrail contractors to be prosecuted over concrete death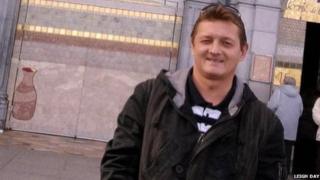 Three Crossrail building contractors are to face prosecution following the death of one worker and injuries to two others, the Health and Safety Executive has announced.
The charges relate to the death of Rene Tkacik on March 7 2014 and injuries to Terrence Hughes and Alex Vizitiu in January 2015.
Mr Tkacik was crushed by wet concrete.
BAM Nuttall, Ferrovial Agroman (UK), and Keir Infrastructure and Overseas will appear in court in January.
Mr Tkacik, 44, of Hackney Road, east London, was killed at the Crossrail site in Holborn when nearly a tonne of concrete was poured on him.
Mr Hughes suffered severe leg injuries when he was crushed by a tipper truck between the Bond Street and Paddington section of the tunnel on the 16 January 2015 .
Alex Vizitiu was working in the same stretch of the tunnel on 22 January 2015.
He suffered head and hip injuries when he was struck by a high pressure mixture of water and concrete during a routine operation to clean concrete lines.
An inquest into the death of Mr Tkacik, held in February last year, heard he was a "hugely experienced" worker.
St Pancras Coroner's Court was told he was working in the UK to earn money to send home to his family in Slovakia so he could pay for his daughter, Esther, to go to university.
The jury was shown a digital reconstruction of the 80ft (24m) deep tunnel in Fisher Street, Holborn, where Mr Tkacik was killed.
The tunnel was so deep it took an emergency team six minutes to reach him from ground level.