Bus engulfed by fireball on Kingston High Street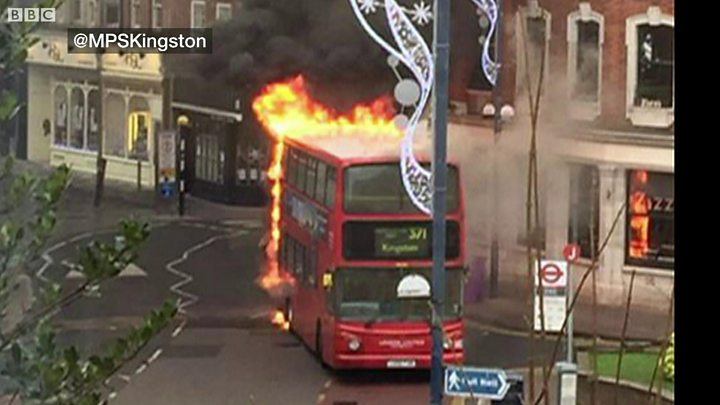 A bus erupted into a fireball on a busy street during rush hour, causing people to be evacuated from their homes and businesses.
The 371 service became engulfed in flames on High Street, Kingston, south-west London, at about 09:00 GMT.
The driver was taken to hospital for treatment for the effects of breathing in smoke.
There had been fears the bus might explode, although the fire has since been brought under control.
One witness told The Telegraph the scene was "pretty chaotic".
Witness Martin Delaney said: "The road was taped off, there were acrid burning smells, local shops' fire alarms or smoke detectors had been triggered - it was quite a mess."
No passengers required medical treatment. Transport for London said there would be a full investigation into the fire, the cause of which is not yet known.
Kingston High Street remains closed.