Matthew Baker charged with Pentonville Prison escape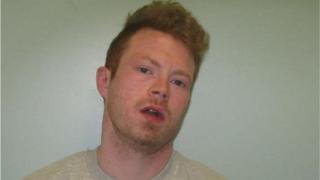 A second man has been charged with escaping from a north London prison.
Matthew Baker, 31, is alleged to have escaped from Pentonville Prison with James Whitlock, 31, on 7 November.
Mr Baker is due to appear at Highbury Corner Magistrates' Court on 12 December. Mr Whitlock will appear at Blackfriars Crown Court on 13 December.
Kelly Baker, 21 of Friars Close, Ilford, has previously been charged with assisting an offender.
Four other people who were arrested for assisting an offender have been bailed until December.