Stephen Port trial: Date rape 'serial killer' jury retires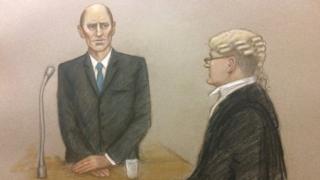 The jury in the trial of an alleged serial killer accused of poisoning four men with a date rape drug has retired to consider its verdict.
Stephen Port, 41, allegedly met the men on gay dating websites, then lured them to his Barking flat where he secretly gave them overdoses of GHB.
The victims' bodies were found in or near a graveyard close to Mr Port's home, the Old Bailey has heard.
He denies 29 charges including murder, rape, sexual assault and drugging.
The charges relate to a total of 12 men over a period of three-and-a-half-years.