Teenager killed in double stabbing in Dagenham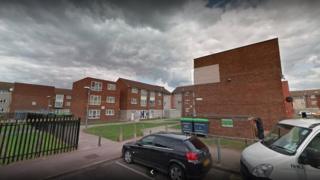 A 17-year-old boy has been stabbed to death in east London.
Police were called to reports of a fight outside a fast food restaurant on Church Elm Lane in Dagenham.
They found a 16-year-old boy with stab wounds. Seven minutes later a 17-year-old was also found with stab wounds in nearby Wyhill Walk and was taken to hospital where he later died.
Police are tying to discover whether both victims were hurt in the same incident.
The boy is the 11th teenager to be stabbed to death in London this year.
The 16-year-old is said to be in a stable condition. No arrests have been made and next of kin have been informed.