'Lack of staffing' impeded London Tube emergency rescue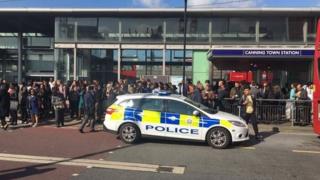 The emergency response to a woman who trapped her foot between a Tube train and platform was "uncoordinated" because of a lack of staffing, a leaked report seen by the BBC has revealed.
The Transport for London (TfL) paper said recent staff changes meant the control room was not staffed leaving no-one to co-ordinate the emergency at Canning Town Station.
The RMT union said the incident on 26 May had "spiralled out of control".
TfL said it was carrying out a review.
The woman became trapped for about 15 minutes during the morning rush hour just weeks after ticket offices were closed and staff removed from control rooms.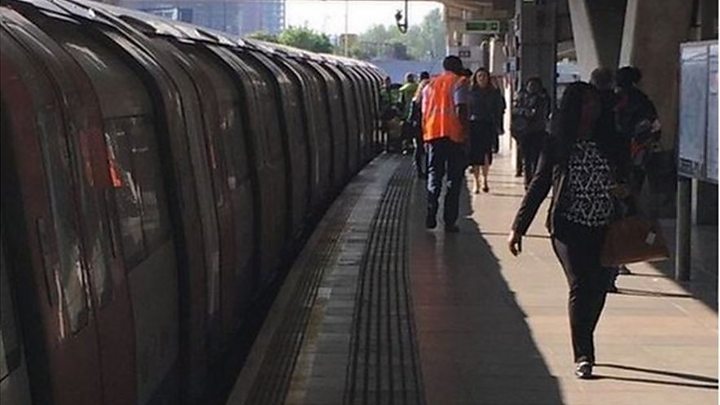 Prior to the changes control rooms on the Jubilee Line were staffed by an assistant who co-ordinated emergencies and was in contact with several control centres.
But the leaked report stated: "With the control room at Canning Town being unstaffed there was no central base for communications to flow in and out of.
"Station classification led to low numbers of staff being present to manage an emergency."
The report also said TfL had "failed" to carry out a post implementation review to see if there had been any problems following the changes.
It recommended a public safety campaign should take place this autumn and the station should be reclassified so it could benefit from control room staff.
RMT (Rail, Maritime and Transport) general secretary Mick Cash said: "Too many jobs have been cut and what we're left with is a Tube system that cannot properly respond to emergency situations.
"I am calling on London Underground to bring forward a planned one-year review of their new staffing arrangements."
Steve Griffiths, London Underground's chief operating officer, said: "The safety of our customers is always our top priority and our staff were on site within seconds to help the customer.
"The emergency services were also called within minutes to resolve the situation as safely as possible.
"Thankfully, incidents of this nature are extremely rare at Canning Town and as our report makes clear, we are carrying out a full review."