East Finchley shooting: Obina Ezeoke charged with murders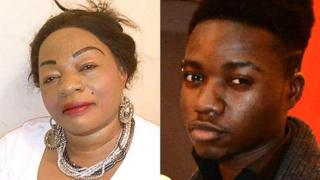 A man has been charged with the murder of a mother-of-nine and her nephew in a shooting at their north London flat.
Annie Besala Ekofo, 53, and Bervil Kalikaka-Ekofo, 21, were found dead at an address in Elmshurst Crescent, East Finchley, on Thursday.
Obina Ezeoke, 24, of no fixed address, has been charged with two counts of murder.
He is due to appear at Hendon Magistrates' Court on Wednesday. A 20-year-old man remains on bail.