Pensioner has £5,000 stolen after helping woman faking illness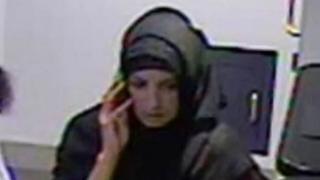 An elderly woman had £5,000 stolen after going to the aid of a woman faking illness in south London.
The 78-year-old ex-nurse was followed by two women after withdrawing cash at a bank in Brixton to give to her family following the death of a relative.
While one of the women pretended she was unwell, her accomplice cut into the fabric of the pensioner's shopping trolley and took the money.
The suspect is described as an Asian woman in her 20s.
Pc Susan Nash said: "This is a horrible crime that has left the victim stripped of her independence. She's now afraid to leave the house, scared she could be followed again.
"This is a victim who gave her life to caring for others as a nurse, who wanted to use some of her life savings to help her family."
Detectives have released an image of a woman they believe was involved in the theft, which happened near Dombey Meats in Brixton's indoor market in Market Row, at about 13:00 BST on July 21.
The victim carried on shopping before later discovering the incision in the trolley and the money missing.