Retirement homes for super-rich opposite Harrods approved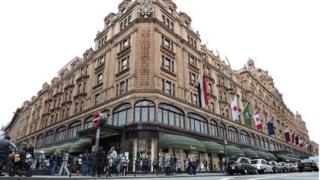 A luxury retirement apartment complex in Knightsbridge opposite Harrods department store has been giving planning approval.
The seven-storey building will be built on Pavilion Road, 100m from the world famous shop.
A medical centre, restaurants, library, spa and landscaped gardens will all be included along with 34 assisted living flats.
The site has been a car park for the last 40 years.
It was previously used as a storage depot for Harrods with an underground tunnel linking the two sites.
However, Harrods said the tunnel was filled in in 2002 when the east site of the car park was redeveloped.
The complex will be available to people aged over 55 and may appeal to downsizers and people who need some help to get on with life but do not want to go in to a care home.
Residents will be asked to state what care they need from a Care Quality Commission-registered provider when they buy a lease.
Singapore based property developer City Developments said the new-look C-shaped building would rise up around a courtyard.
The price for each apartment has not yet been set but property in the area is amongst the most expensive in the UK.
Homes regularly sell for at least £4,000 per square foot, which could mean the smallest flats will have a price tag of around £5m.
Correction: This story was amended on Saturday 6 August to reflect that the tunnel - though once used by Harrods workers - has since been filled in.