Migrants arrested after being found in back of lorry in Romford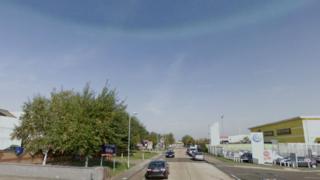 Eleven migrants, including three children, have been found in the back of a lorry in Romford.
Police were called to Ashton Road, Harold Hill, after banging was heard coming from the lorry on Wednesday morning.
The eight adults were arrested on suspicion of illegal entry into the UK while the three children were taken into police protection.
No-one was hurt during the Met police operation at about 11:30 BST.