Legal aid denied for inquest into Mile End Park death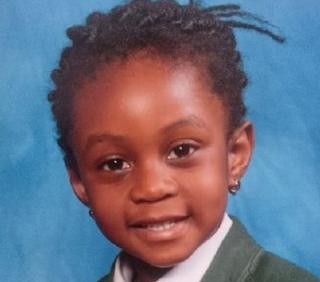 A woman whose daughter died while playing in an east London park has said it is "disgraceful" she has been denied legal aid for the inquest.
Alexia Walenkaki, 5, was playing on a rope swing in Mile End Park when a tree trunk holding the swing fell on her.
Her mother Vida Kwotuah said the "complex" case was "unmanageable without representation".
She said she had been denied aid because her case was not considered to be in the public interest.
About an hour after Alexia's accident, on 17 July 2015, she went into cardiac arrest and died in the Royal London hospital.
Ms Kwotuah, a single mother for whom English is her second language, insists "everybody is interested" in the case.
"I don't want this to happen to anyone else," she said.
Who is eligible for legal aid in civil cases?
People applying for legal aid are assessed on how much they earn and the type of case
There are two grounds for granting legal aid for representation at an inquest:
The first is that it is required by Article 2 of the European Convention on Human Rights
The second is where the director makes a "wider public interest determination" in relation to the individual and the inquest
Source: Ministry of Justice
A spokesperson for the Ministry of Justice said inquests were "designed so people without legal knowledge can easily participate and understand what is happening".
They said the coroner could "put questions on behalf of the family".
A spokesperson for Tower Hamlets Council said Alexia's death was "a tragic incident."
"The joint investigation by the police and the Health and Safety Executive is ongoing, and we will have to wait for their report," the spokesperson added.
The full inquest is due to begin at the start of 2017.