Tooting stabbing: Teenager held on suspicion of murder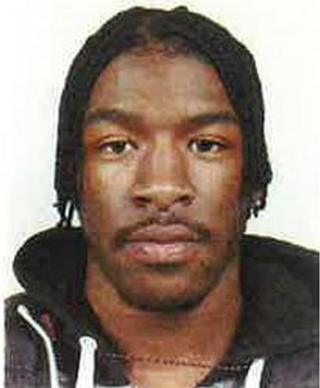 A 19-year-old has been arrested on suspicion of murder after a 20-year-old man was fatally stabbed in south London.
Lewis Elwin died after sustaining a stab wound to the back on 18 April, in Penwortham Road, Tooting.
A 19-year-old suspect was arrested on Monday and taken to a police station where he remains in custody.
A reward of £10,000 is being offered for information that leads to the conviction of Lewis's killer.
On the day of his death, Lewis was dropped off in Moyser Road, at the junction with Ribblesdale Road.
He was seen walking towards Mitcham Lane at about 15:30 BST.
At 15:40, Lewis was seen jogging along Penwortham Road from the direction of Moyser Road. He was heading towards Thrale Road where he collapsed.
Crimestoppers is offering a reward of up to £10,000 for information leading to the conviction of those responsible for Lewis's murder.