Ola Raji murder: £20k reward to help catch Peckham killers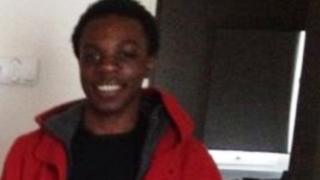 Police have offered a £20,000 reward for information about the murder of a 20-year-old man in south London, on the anniversary of his death.
Ola Raji was cycling on to the East Surrey Grove estate in Peckham on the night of 21 April last year when he was attacked by two men.
He was shot and stabbed as he lay on the ground, and later died in hospital.
Three men were arrested, but police said there was insufficient evidence to bring charges.
The Metropolitan Police are offering the cash reward in the hope of encouraging anyone with information to come forward.
Det Ch Insp Will Reynolds said: "Ola lived nearby to where he was murdered. If you know where Ola was headed that night and why, then please get in touch with us.
"There are people out there who will know who killed Ola and why."