Common law wife from North Korea to be tried for New Malden man's murder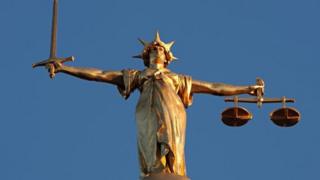 A woman from North Korea is expected to go on trial later this year for the alleged murder of her common law husband.
Hyojung Lim, 43, of High Street, New Malden, appeared at the Old Bailey via videolink from prison accused of the murder of her partner Jaesok Lee.
He was found collapsed at an address in High Street, New Malden, at about 01:20 GMT on 2 March and died at the site.
A plea and case management hearing has been set for Ms Lim on 24 May.
A provisional trial date has been set for 8 August. Ms Lim has been remanded in custody.