Judge worried for missing mother Kristine Jakovleva and baby Elisa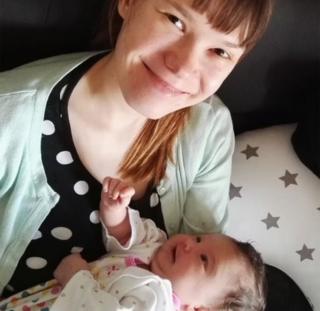 A High Court judge has said he is "extremely concerned" for the welfare of a mother and her five-month-old baby who have been missing for two weeks.
Kristine Jakovleva, 26, and baby Elisa Warner were involved in family court proceedings with her former partner.
High Court judge Mr Justice Mostyn has allowed them to be named. The pair were last seen in Dagenham, east London, on 16 February.
He said they could be named in the hope the publicity would help locate them.
They had previously lived in the Isle of Dogs and near Bideford in Devon.
Most recently they were said to have been staying in Dagenham with an acquaintance called Laila Brice.
The judge, who sits in the Family Division of the High Court, said: "Elisa's whereabouts are completely unknown."
""I am extremely concerned for her welfare," he added.
Anyone with information is urged to contact police.