Tipper truck driver admits killing cyclist in Victoria crash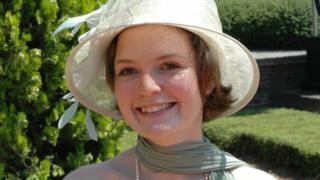 The driver of a lorry has pleaded guilty to killing a cyclist when his vehicle and the rider collided in central London last year.
Claire Hitier-Abadie, 36, was riding a hire bike when the crash took place at the junction of Victoria Street and Bressenden Place on 19 February 2015.
Alan Warwick, 61, of Rayleigh, Essex, who was driving a tipper truck, admitted causing death by careless driving at Southwark Crown Court.
He will be sentenced on 18 April.
The French-born Mrs Hitier-Abadie had moved to London from Paris in 2014 with her husband Pierre, who works for Total Gas and Power at Canary Wharf in London's Docklands.
She had previously lived in Grimsby for six years before returning to Paris in 2008.