Alice Gross investigation: Coroner guilty of misconduct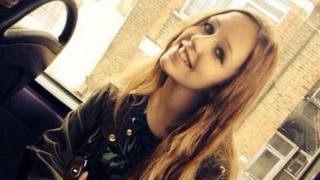 A coroner who lost a copy of a police file on the murder of schoolgirl Alice Gross has been told his actions amounted to misconduct.
Senior West London Coroner Chinyere Inama left a 30-page document of evidence against the chief suspect on a train in 2014.
The Judicial Conduct Investigations Office found he committed misconduct in failing to report the loss.
The JCIO issued him with "formal advice" but he will remain in his post.
The Metropolitan Police tried to recover the file relating to Arnis Zalkalns, 41, but concluded it had probably been destroyed.
Fourteen-year-old Alice went missing in August 2014 and her body was found in a river the following month.
Zalkalns was found dead that October, the month before the file went missing. Police said he would have been charged with the schoolgirl's murder had he lived.
The coroner was given the file to assist in his preparations for the inquests into the deaths of Alice and Zalkalns.
Her family said at the time they were "extremely concerned, bewildered and angry" that highly sensitive information about the teenager had been lost.