Diabetic woman died after five-hour ambulance delay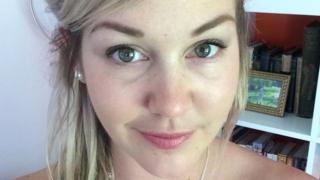 A woman who died after waiting almost five hours for an ambulance could have been saved if she had been taken to hospital sooner, a coroner has found.
Lisa Day, 27, a type 1 diabetic, fell severely ill in September last year, St Pancras Coroner's Court heard.
When an ambulance arrived she had suffered a heart attack and never regained consciousness.
London Ambulance Service was struggling to cope with "extreme demand" at the time, the court heard.
Miss Day, from Saffron Walden, Essex, lived in West Hampstead, north London, and was with her friend Luke Halliburton when she became ill.
'Demand too great'
He called the NHS 111 service and an ambulance was requested shortly after 5pm, but by 10pm it had still not turned up, he told the inquest.
During that time her condition seriously deteriorated and she had a heart attack and was found unconscious on a bed.
Miss Day died in hospital five days later from lack of oxygen to the brain caused by ketoacidosis - complications arising from her diabetes.
Delivering a narrative verdict, Coroner Mary Hassell said: "The reason for the approximate four-and-a-half hour delay in an ambulance attending was because demand outstripped capacity.
'Let down'
"If Lisa had received definitive hospital care before she suffered a cardiac arrest in the evening of September 7, the likelihood is she would have survived."
Speaking after the inquest, Miss Day's mother Doreen Proud said: "She should still be here. What can I say? It's every mother's nightmare."
Miss Day's sister Katie Edwards said: "She was completely let down."
The court heard that Miss Day was assessed by NHS Direct 111 call handlers as DX012, meaning that an ambulance should have been with her within 30 minutes.
Susan Watkins, the head of quality assurance at the London Ambulance Service who reviewed the case, said the service was struggling with "significant pressure".