'Violent' patient found and returned to Haringey hospital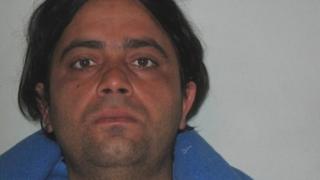 A man described by police as "violent" has been found after going missing from a north London hospital.
Asad Taibzadah, 32, left St Ann's Hospital in Haringey on unescorted leave on Friday morning but did not return in the evening.
He has since been found and returned to hospital.
Mr Taibzadah was detained under the Mental Health Act. Members of the public had been warned not to approach him, but to call 999.