Watford Tube driver jailed for 1994 sex attacks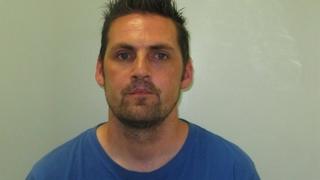 A Tube driver has been jailed for the rape and attempted rape of two women in north-west London in 1994.
Russell Chandler, 41, of Watford, raped a 34-year-old woman on 3 May as she walked through an underpass of the A41 at Watford Way in Mill Hill.
Two days later he tried to assault a 22-year-old in the same area.
Police said Chandler, who was jailed for 13 years, left DNA evidence but was only caught when he was arrested on 9 June 2015 for a separate offence.
More on this story and other news from London
Chandler's DNA was taken and when it was matched on the national database he was charged with the two attacks from the 1990s.
He had pleaded guilty to two sexual assaults but was found guilty of rape and attempted rape during a trial at Harrow Crown Court.
He was sentenced for 13 years for the rape and nine and a half years for the attempted rape, with both sentences running concurrently.