Night Tube: Set-up costs to reach £17m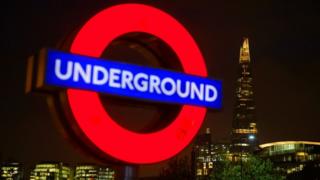 I admit I was one of the many who thought the Night Tube was hanging by a thread. I admit I compared it to a zombie walking around causing nothing but trouble.
Well now in a bit of a turnaround it seems it might actually happen. There is definitely a pulse.
The Rail, Maritime and Transport (RMT) union suspended a Tube strike and all four unions - RMT, TSSA, Aslef and Unite - are looking at the pay and conditions deal on offer.
It includes a £500 bonus for all staff for delivery of the Night Tube and a four-day week will be piloted by drivers on the Jubilee line.
This has been such a tortuous drawn-out process, though, and of course there are a few hurdles to get over with strike dates still in place for 15 and 17 February.
A separate dispute about station staff and station rotas is still very much on, with many workers unhappy at the changes to their rotas, which came about due to the closure of ticket offices, prompting a week of industrial action of some sort in February.
London Underground (LU) tried to bundle all these issues together, launching the Night Tube on the day they announced the closure of all ticket offices.
But it seems the disputes might have to be 'un-coupled' and separated to make progress on the Night Tube.
The latest figures I have from LU show set-up costs will be around £17m - due to changes to the signalling systems which I'm trying to learn more about - and it will cost around £25m a year to run including all operating staff and funding for policing.
LU said it hopes it will break even within three years.
Publicly everyone is very cagey about a start date on the Night Tube - remember it was due to start on 12 September 2015 - but privately there are positive noises.
'Sponsorship opportunities'
If the deal is accepted 180 part-time drivers will have to trained up - I'm told that could take months - but with a fair wind we might get a Night Tube this summer.
Only a year late.
Gareth Powell, LU's Director of Strategy, said: "The Night Tube is backed by Londoners and businesses and will make life easier for everyone. It will support thousands of jobs and boost London's economy by £360m.
"Running costs for the new service are being finalised and there is no doubt that the service will pay for itself. We are also exploring sponsorship opportunities that could make this transformative service even more cost-effective."