Artworks set to shine in first ever Lumiere London festival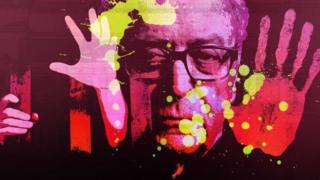 Light installations by 30 leading artists will illuminate the capital's streets as part of the first ever Lumiere London event.
The light festival, developed by creative producers Artichoke, will see artworks based in four major sites across the city.
Installations will include a "life-like elephant" in Piccadilly and LED stickmen "running riot" over Regent Street's Liberty House, organisers say.
The festival begins on 14 January.
Lumiere was started in Durham in 2009 where the festival takes place every two years.
The artworks for the London festival will be based in four main areas:
King's Cross
Mayfair and Grosvenor Square
Piccadilly, Regent Street, Leicester Square and St James's
Trafalgar Square and Westminster
Transport for London (TfL) have warned that roads will be closed and Tube stations will be busier than usual in the areas where the festival is being held.
Lumiere London will run across four evenings from 14 to 17 January and is free to visitors.