Storm Desmond blamed for Trafalgar Square's 'wonky' tree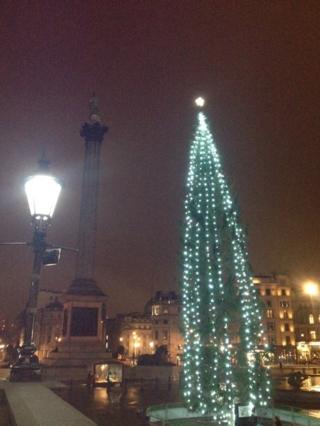 The Christmas tree in Trafalgar Square is leaning at a slight angle after being buffeted by Storm Desmond, the Mayor of London's office has confirmed.
Inspectors carried out checks on the tree last week to check it was not a risk to the public.
A report will be submitted in the next few days to see if it can be straightened.
A spokesman for the Mayor's office said: "They will be looking at what can be done to straighten it."
The 60ft tree from Norway has its own Twitter account and has responded to concerned people who have contacted it about its slight lean.
A recent Tweet read "It was a strong storm last week! I am still upright but just slightly ruffled".