Man charged over Lucozade theft using a 'hoverboard'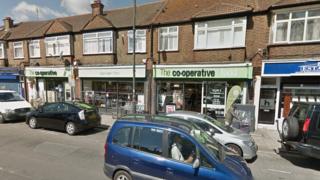 A 19-year-old man has been charged over a theft in which the suspect used a rideable or hoverboard to enter and leave a shop in Mitcham, south London.
The suspect rode into a Co-Op on Streatham Road on 6 September, stole a crate of Lucozade, and rode out again.
Omaree Lindsay of Cecil Road, Croydon, was charged with theft, failure to comply with a court order and driving a vehicle on the pavement.
He was bailed to appear at Wimbledon Magistrates' Court later this month.