Man, 90, dies after being ' blown into path of moving bus'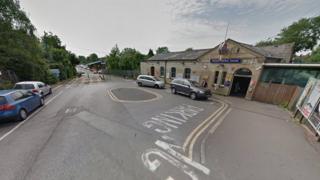 A 90-year-old man has died after it was believed he was blown into the path of a bus in north London.
Scotland Yard said it was thought he was caught by a gust of wind and blown off the pavement against the side of the bus near Finchley Central station.
Emergency services were called at about 12:35 GMT but the man died at the scene a short time later.
The man's next-of-kin have been told. A post-mortem examination will be held in due course.