Motorcyclist killed in Penge crash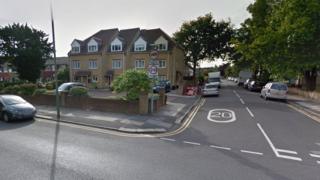 A 56-year-old motorcyclist has died following a collision in south-east London.
The crash between the motorbike and a van happened at about 13:00 GMT on Saturday at the junction between Croydon Road and Thornsett Close, Penge.
The man was taken to hospital and later died from his injuries.
Police said the driver of the van involved stopped at the scene and no arrests were made.