Hatton Garden raid burglary charge dropped against one suspect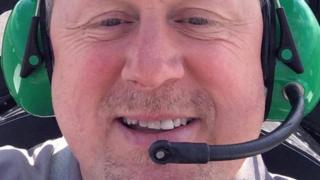 One of the men facing trial over the Hatton Garden Safe Deposit burglary has had one of the charges against him dropped.
Hugh Doyle, a 48-year-old plumber from Enfield, North London, is no longer charged with the burglary itself.
He still faces charges relating to the concealing, disguising, converting or transferring of criminal property.
The trial of Mr Doyle and three co-defendants is due to start at Woolwich Crown Court next week.
Four other men have already pleaded guilty to the burglary and are awaiting sentencing.
Mr Doyle, of Riverside Gardens, Enfield, was granted conditional bail.
Items believed to be worth more than £10m were taken in the raid at Hatton Garden Safe Deposit Company in London's jewellery quarter.
Burglars ransacked more than 70 safety deposit boxes over the Easter weekend.
In recent weeks jewellery worth an estimated £250,000 linked to the burglary was found in Edmonton cemetery. But "many millions" are still missing, the BBC understands.